About Me
Hello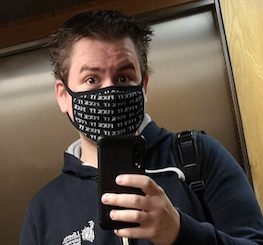 Thanks for checking out my website. I hope some of my blog posts are of interest or help. You can contact me via information in the footer with any questions.
(I promise I'll fix the image/css later to make it less… awful)
Little About Myself
Born 1990, living in Northern Ireland.
I've been working with Liberty IT since August 2012 after graduating from University of Ulster, and I am currently a Technologist/Solutions Engineer
I have been incredibly fortunate to work on a range of technology and business problems. I am, and have been called, a Spring fanboy but have worked on every other popular language and in vogue architecture.
Currently, OAuth2, secure development, and engineering excellence are my focus.
Outside of tech I am fairly bland with interests in cooking, trainers (sneakers), fancy beers & whiskey.
External Presentations
I've been incredibly fortunate to have a few external presentations that I hope to build on,
NI Dev Conf, 2019

How breaking into microservices from monolithic applications puts you at a security risk, and how Innersource solutions can help secure development.
Not recorded

Cloud Foundry Summit Europe, 2019
Spring One, 2019